VIOLIN CLASSES
Choose from one-on-one violin classes or group violin classes. With our one-on-one classes, we include group sessions known as the Violin Mastery classes (details below!). We also offer group learning throughout the entire school year
MUSICAL ABILITY + LIFE SKILLS
Our classes teach life skills such as perseverance, focus, discipline, kindness, and courage as well as the technical skills to master a musical instrument. Students cultivate a love for music and desire to create music through performance, composing, and improvising.
We are passionate about giving students the opportunity to participate in concerts, attend workshops, take music examinations, participate in music festivals and competitions, or be part of a music exchange program.
Our classes are designed to bring out the best in each student. That's why we incorporate six group lessons into the program (known as Mastery class) for each student to thrive. Of the 45 lessons per academic year, 6 are Mastery classes (where the 6th Mastery class is a public concert)
The Mastery class dates are set for the entire year. One week in a month, students attend the Mastery class instead of their regular individual class. The mastery curriculum has many benefits: kid learns to be brave and connect with others, they gain a supportive environment to face their fears while having fun and motivating others.
These music concepts are covered in the Mastery class:
Performance Skills
Aural Work
Music Analysis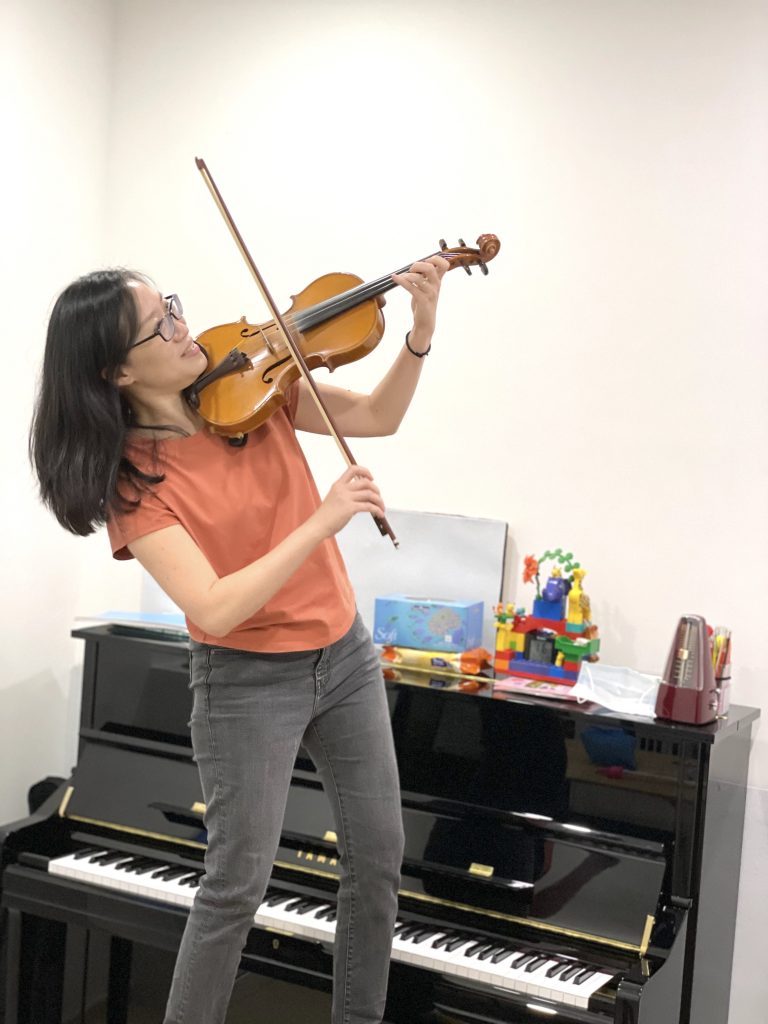 Violin One-on-One & Violin Mastery

30 minutes individual weekly session + mastery group sessions per term

$240 per month

45 minutes individual weekly session + mastery group sessions per term

$360 per month

60 minutes individual weekly session + mastery group sessions per term

$480 per month
Violin Group Classes (children 4+)

9 month junior course

30 minutes weekly session

Parents join!

$150 per month

12 month violin graduate course

30 minutes weekly session

$150 per month