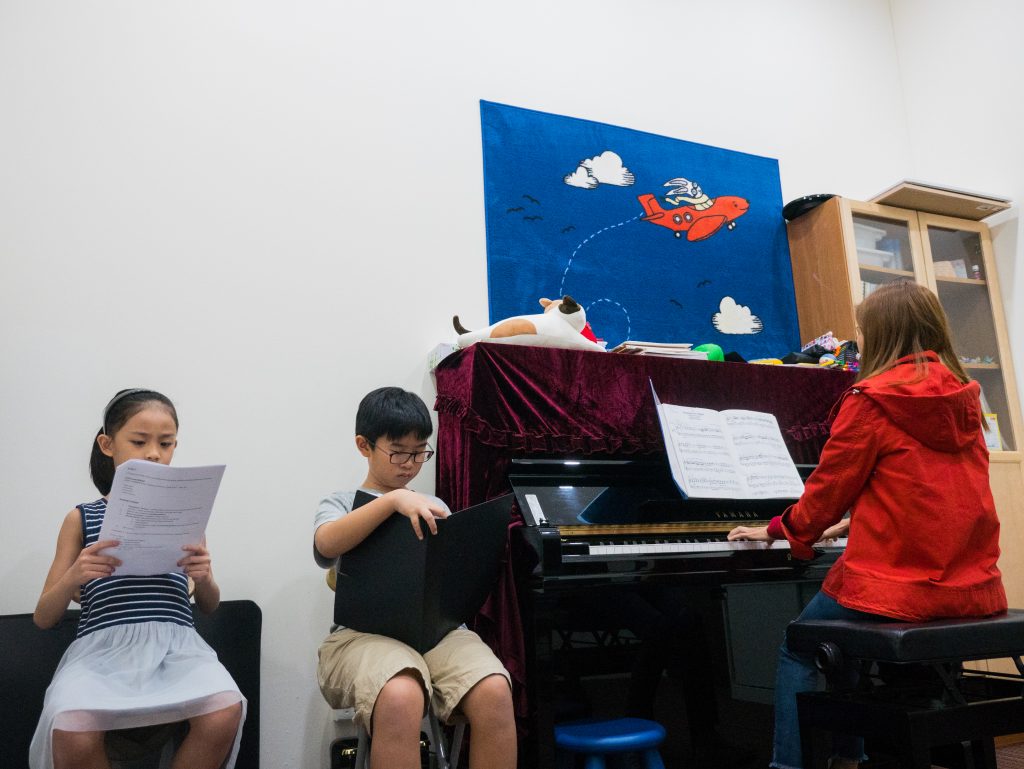 We developed an Aural Training program for anyone who wants to become better at playing music and strengthen their listening and voice singing skills. The program is also useful for students who wish to take the ABRSM Music Examinations.
Timeline
3 to 6 months to complete each level
Levels of program
Grade 1 to 3
Grade 4 to 5
Grade 6 to 8
On-site learning
Students can choose to learn in a group or one-on-one setting.
We encourage group learning as the group synergies support students to overcome their fears to sing and speak out loud during the aural training sessions.
The course blends voice training with auditory skills – it trains your ear to connect music theories to the sounds we hear, while enhancing "listen-and-connect" skills necessary to become a better musician.
It's also founded in the belief that anyone can learn to sing and listen with precision.
Aural Training

45 minutes weekly sessions in a group

6 months course

$150 per month
Aural E-learning for ABRSM Grades 6 to 8

Four 30 minutes one-to-one sessions

Weekly aural videos

3 to 6 months course

$200 per month